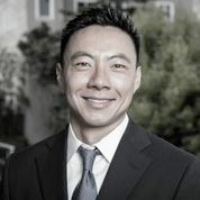 Johnson Hua is an associate with a practice focused on real estate and general business disputes.
Prior to joining The Onu Law Firm, Johnson worked on personal injury matters for the law firm of Feng & Lee.
Johnson is a member of the State Bar of California and is admitted before United States District Court, Northern District of California.
Johnson received his Juris Doctorate from UC Hastings College of the Law where he was a member of the Hastings Race and Poverty Law Journal. While in law school, he received both the Witkin and Cali award for academic excellence in Personal Injury Litigation. He was also recognized for his exceptional academic achievement in Criminal Procedure and Mediation & Dispute Resolution.
Johnson received his Bachelor of Arts from UC Berkeley where he studied Ethnic Studies and Public Policy. Johnson was also a member of the NCAA men's tennis team at UC San Diego. He has traveled extensively and has lived in various cities internationally.